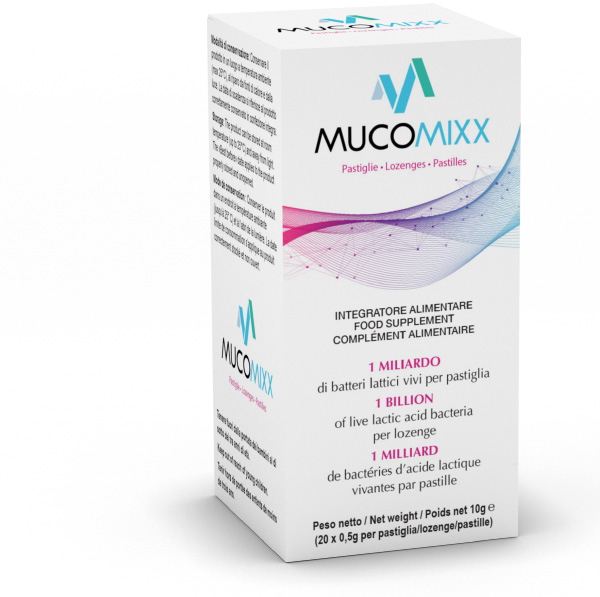 Mucomixx is a food supplement containing Levilactobacillus brevis* DSM27961 for oral hygiene.
Ingredients
Mucomixx contains at least 1 billion Levilactobacillus brevis DSM 27961 per lozenge. The package contains 20 lozenges into a convenient vial.
*Lactobacillus brevis has been reclassified as Levilactobacillus brevis according to a study published by Zheng and colleagues (Zheng et al., Int J Syst Evol Microbiol  2020 Apr 15. doi: 10.1099/ijsem.0.004107).